"
(cringy text)
"
 

— fuck willynilly
Ass-gore

Information
Species:
Not a disney character/furry/retarded character
Gender:
Male
Color(s):
Black and white
Starting location:
worst game ever site
First appearance:
None)
Ass-gore is a aftermath of playing underfail.
Appearance
Edit
Asgore is a lazily ripped image from the crappy game.
Some look-at-me-i'm-so-scary Bullshit.
"Do you think god stays in heaven becayse he fears what he created?"
He originates from Cancertale.
His jumpscare consists of him standing at the back of the office and throwing his dick at your face with cum all over the screen cuz he gay.
His jumpscare sucks
His Shade is based on HELPTHISISSHIT_TALE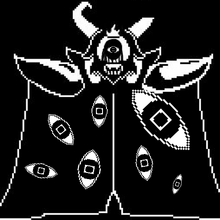 Community content is available under
CC-BY-SA
unless otherwise noted.